Tuesday, 14 October 2014
Linking up with -

Posted by

Clairejustine oxox
at Tuesday, October 14, 2014
26 comments:


Sunday, 5 October 2014
How cool is this Lego man !?!
I wonder how many bricks when into this?
How many hours it took to build?

Linking up with~


Posted by

Clairejustine oxox
at Sunday, October 05, 2014
11 comments:


Tuesday, 18 February 2014
After seeing my personal video they made everyone to celebrate 10 years on Facebook, I realised all photo are magical. 
I joined Facebook in 2009. My 2 youngest children were babies and my young (soon to be men) sons were young teenage. 
Every photo tells a story, every story we remember with pride. 
My oldest sons waiting to run a race...
The stony beech at Bognor Regis...
Three youngest children making a pop group...
New trainer...
New haircut...
My youngest son eating ice cream at a race track (looking like a toddler)...
On the rides at Butlins...
Birthday...
Proms...
Posing..
To mention just a few..
Today's photos tell the story of a cold day to windy to pose!! 
A day that no one wanted to go out in but ended up being a really cool day out to shopping with lots of treats...
Posted by

Clairejustine oxox
at Tuesday, February 18, 2014
12 comments:


Saturday, 15 February 2014
How cold is it?
Seriously how cold and windy is it?
As if the non stop rain was not bad enough!!
Not letting the weather spoil mine and the little two's fun we went out today, a mile walk and a 40 minute train ride into Nottingham.
Hope you all had a nice Valentines day?
Hubby brought me a lovely Rihanna perfume set and a beautiful card. I smelt this perfume at Christmas but wasn't sure if I liked it at the time. When we were on our way home I realised I love it, arr to late then!!
It was a lovely surprise!!
As it was so cold, windy and raining last night we stayed in. I put on my lovely new perfume, onesie and watched Benidorm on Sky plus and we shared a bottle of red wine and lots of cakes!!
What I wore to Nottingham~
Jumper ~ Charity shop
Dress ~ Sainsbury's
Tights ~ Primark
Boots ~ Barratts
Another night in, Onsie on, "take me out" to watch and more cakes!!
We have just discovered Lidl's pick and mix cake!!
Oh my they are soo good and the big savoury pretzels taste amazing too..
Now we have to make plans what to do in the holidays...
What are your plans for the weekend?
Linking up with-
Mummys got style
Posted by

Clairejustine oxox
at Saturday, February 15, 2014
30 comments:


Wednesday, 22 January 2014
Tuesday, 17 December 2013
Welcome to Wordless Wednesday hosted by
Clairejustineoxox
and
Judyh-Jsthoughts
where you can link up your Wordless / not so Wordless Wednesday photo posts each week...
Wednesday, 27 November 2013
Welcome to Wordless Wednesday hosted by
Clairejustineoxox
and
Judyh-Jsthoughts
where you can link up your Wordless / not so Wordless Wednesday photo posts each week...
Thursday, 21 November 2013
One Saturday me and my youngest 2 children had a fun day out shopping in Nottingham.
First we walked a mile to the train station, kicking a few fallen leaves on the way through the parks. Then lots of games and giggles on the train ride.
Exciting looking around all the shops as they are filled with wonderful gifts for Christmas. Planning what they would like off Santa!!
A few treats later, bags full of Christmas decoration and pop for the way home, we meet my husband from work and got a lift home in the car.
I had lots of fun trying to take l
ots
100's of photos of my feet and lots of selfies with my camera. I may have looked very vain in the streets trying to stand and take a shoot of myself but I did have a good reason,,,
honest!!
I was asked by Cheeky shoes if I would like to take part in a fun photo video. Where I take 100's of photos of me wearing the new Cheeky shoes and they make a cool video out of the pictures. I am so excited to see how the video turns out, so watch this space as I can't wait to share...
Body warmer ~ Republic
Jumper ~ Republic
Jeans ~ Abercrombie and Fitch,
Shoes ~ Cheeky shoes

Linking up with some fun fashion hops~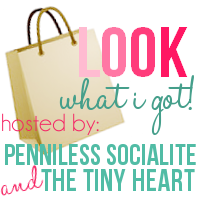 Friday, 15 November 2013
We have not long arrived home from an amazing gig at the Capital FM Arena in Nottingham (as I write this review). Tonight we went to see the wonderfully funny man Micky Flanagan. Still buzzing from the show, I can't wait to share it with you.
Thoughts on the night out.
Micky Flanagan on his year long tour of the country has stepped back upto the plate to deliver a new show full of classic stories and gags. Gone is the "outout" gag and in is the new hot topics, covering such ground as Great British bake off, burkas, 70s tv stars, supermarkets, cancer and even 9/11. Nothing is off the menu. Everything is delivered in his fine charming cockney way. Not everyone would get away with it. Micky seems to charm everyone enough that you can laugh about anything and not be offended.
It was my first visit to the CapitalFM arena. One of my elder children regularly travels down to watch ice hockey, even my youngest son had been to watch WWE. So I was looking forward to going inside the arena I had passed many times. Easy access plenty of entrances ample toilet facilities and even though it was a full house no major queues for food or drink. Which makes a change from some venues. Everyone had a good view and two giant screens honed in on Micky as he was doing his many walks around the stage. A place then I hope to visit more often in the future. Hubby if you read this take note...
Overall then a great night brilliant venue and amazing act made a normal midweek evening fly by. A bonus the kids had all been good too, so no excuse not to go out again. Tickets are available Friday and Saturday night darling!!
About the show
Micky Flanagan visits Capital FM Arena Nottingham 14-16 November 2013. Tickets are available tonight and tomorrow night,
Saturday 16 November is a recently added show so there is still great availability and seats for this show! Tickets are priced between £27.44 and £29.68 (includes booking fee).
Book Micky Flanagan tickets online
, via 0843 373 3000 or in person at Ticketing & Customer Services, The Lace Market, Nottingham, NG1 1LA.
You can also find them on twitter-
Capital FM Arena Twitter
MickyF_Official Twitter
About this review-
I got invited to see Micky Flanagan's visit to the Capital FM Arena Nottingham. I was not paid for this post and all thoughts are my own honest opinion.


Posted by

Clairejustine oxox
at Friday, November 15, 2013
4 comments:


Wednesday, 16 October 2013
Welcome to Wordless Wednesday hosted by
Clairejustineoxox
and
Judyh-Jsthoughts
where you can link up your Wordless / not so Wordless Wednesday photo posts each week...
Posted by

Clairejustine oxox
at Wednesday, October 16, 2013
10 comments:


Thursday, 15 August 2013
This week I'm sharing a beautiful park in Nottingham we stumbled upon a few weeks back when it they held a Arm forces day. My husband often talked about talking me on a run around the embankment, as he knew I would love it, he was so right.
Especially when we found this amazing flower garden. Whilst every where was packed with visitors we had a lovely stroll around the peaceful gardens.
Can you believe 3 weeks of the summer holidays have gone already? Still lots of time to find some more beautiful garden though. How does your garden grow?
Linking up with the lovely Mammasaurus for-

Tuesday, 9 July 2013
Dress ~ New Look
Shoes ~ Cheeky shoes
Belt ~ Primark
On Friday it was inset day at school, so I planned a day down Nottingham shopping for summer clothes .It was great that on Wednesday I won us a free lunch from the Co-operative in their pop up restaurant that was in the old market square for a few days.
It was so warm walking to the train station, that everyone got tired!!
We tweeted to be entered into a competition to win a holiday...
And got to try some yummy free food!!
Now got to plan some fun days out for the big holidays that wont be long in getting here...
Posted by

Clairejustine oxox
at Tuesday, July 09, 2013
No comments: